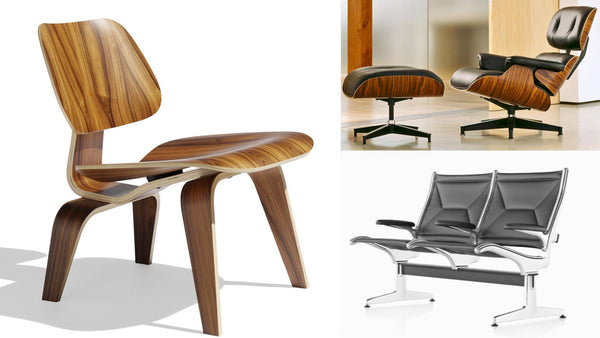 Designer: Charles and Ray Eames
Charles and Ray Eames are the most iconic husband-and-wife design team. As the creators of the world-renowned Eames lounge chair and molded plywood chairs, they not only designed products but had ideas about making a better world.
Their unique synergy led to a totally new look in furniture: lean and modern, playful and functional, sleek and sophisticated, and beautifully simple.
They loved their work, which was a combination of art and science, design and architecture, style and function. "Design is an expression of the purpose." Charles Eames.
The Eameses also created a highly innovative Case Study House in response to a magazine contest. They made films, including a seven-screen installation at the 1959 Moscow World's Fair. They designed showrooms, invented toys, and made the world a better place to be.